Canada is one of the world's most reputable countries when it comes to offering quality education and accepting international students for study. Non-Canadians are attracted to the strong education system in Canada coupled with the low cost of tuition in their medical schools. We have listed with details, top 20 best medical schools in Canada to study medical courses.
The list presented here is based on our personal research and for the purpose of helping students in their choice of schools. It may not be seen as a ranking of any sort. So before you take a leap into any university make sure you have watched all the steps.
Applicants into any of these universities should plan to meet all academic prerequisites, but it is also important to respect all deadlines, if any.
---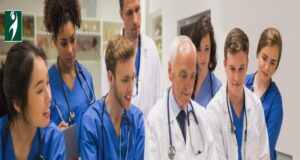 TOP 20 BEST MEDICAL SCHOOLS IN CANADA
With six of the schools ranked in the top 100 in the world by Times Higher Education, this gives graduates tremendous freedom to practice internationally.  Here are a few lists of some very high ranking universities in Canada.
1.) University of Alberta (Faculty of Medicine and Dentistry).
The University of Alberta is one of the biggest Canadian universities with almost 40,000 students enrolled every year. This low-cost medical school in Canada is located in Edmonton, Alberta. Its four campuses are located in Edmonton, although it also has buildings in Calgary and Camrose. Furthermore, it has a very international profile, with over 100 countries represented by students taking courses in this institution. The intense research focus of this university has paid off.
2.) University of Calgary (Cumming School of Medicine).
This is a research-intensive medical school, and their efficiency has been able to overtime translate to better health.  The Cumming School of Medicine is a national research leader in brain and mental health, chronic diseases, and cardiovascular sciences.
3.) University of Toronto (Faculty of Medicine).
Aside from being one of the oldest medical schools in Canada, the University of Toronto – Faculty of Medicine is known for the discovery of insulin and stem cells. It is also known for the world's first single-lung and double-lung transplants.
The medical school was established in 1843 and provided medical and medical sciences instruction for the university.  It is among the world's best medical schools based on the 2019 Academic Ranking of World Universities. The school is home to several departments and institutes, including Anesthesia, Biochemistry, Immunology, Medicine, Physical Therapy, and Surgery.
4.) University of Northern British Columbia (Faculty of Medicine).
The Northern Medical Program (NMP) is a distributed site of UBC's Faculty of Medicine MD Undergraduate Program, delivered in partnership with UNBC. The NMP is focused on training physicians from and for northern and rural communities in alignment with the social accountability principle of the UBC Faculty of Medicine's strategic plan.
Along with the Island Medical Program and the Southern Medical Program, this distributed medical program was the first of its kind in North America and has proven to be a highly successful model of distributed education.
5.) Athabasca University (School of Medicine).
Located in Canada, Athabasca University is an open university founded in 1970 with the motive to remove barriers on access to education for adult learners around the world. It provides high-quality post-secondary education to over 40,000 students through more than 850 courses.
---
ProTips: If you are looking to study in Canada or already studying in Canada, try applying for Scholarships in Canada to aid your study and/or check our post on Low-Tuition Universities in Canada. There is really no free-of-charge higher educational institution for foreigners in Canada; you can only find a place with a lower cost compared to other universities.  It's a two-way thing; be on scholarship or pay the fees.
---
6.) University of Manitoba (College of Medicine).
Currently, ranks among the top 20 in Canada, tied at number 14 with the University of Saskatchewan. One of the things that characterize this university is how inclusive it is. They have developed both national and international programs, reaching out to First Nation citizens in Canada. Established in 1877, this university is located in Winnipeg, Manitoba. It has become the leading research institution in Western Canada, and it was also home to the first medical school in the area.
7.) Dalhousie University (Faculty of Medicine).
With over 150 degree programs, there's an ample offer in this university, including a medical program. Although the university had a rough beginning in the 1800s, it has now established itself as a solid institution with over 18,000 students enrolled every year.
8.) McMaster University Medical School.
This school of Medicine, was established in 1966 and renamed the Michael G. DeGroote School of Medicine in 2004, they currently offer major programs in undergraduate, postgraduate and graduate medical education.
The Undergraduate Medical Program for the MD degree was initiated in 1969, graduating its first students in May 1972. At present, 203 students are admitted to the program each year.
The three-year program in Medicine uses a problem-based approach to learning that should apply throughout the physician's career. The components have been organized in sequential blocks with early exposure to patients and case management. The academic program operates on an 11 months-a-year basis and students qualify for the MD degree at the end of the third academic year.
9.) Northern Ontario School of Medicine
This medical school is associated with two teaching hospitals and it has other links with different health centers. A joint product of an allegiance created between Lakehead University and Laurentian University. Therefore, it has campuses both in Thundery Bay and in Sudbury, where these universities are respectively located, in Ontario.
10.) McGill University (Faculty of Medicine).
The McGill University – Faculty of Medicine was established in 1829 and is the First Faculty of Medicine in Canada. Before the founding of the school, four physicians established the Montreal Medical Institution. It was later incorporated into the McGill College to ensure the endowment provided by fur trader James McGill remains intact mainly for educational purposes.
11.) Queen's University (School of Medicine).
The Queen's University – School of Medicine is responsible for undergraduate and graduate medical education. This low-tuition medical school in Canada is also tasked with conducting medical research for the Faculty of Health Sciences at Queen's University.  Established in 1854, the School of Medicine originally had six lecturers and 23 students when it first started. Today, it has several departments aimed at providing for the needs of its students. These departments include Anesthesiology and Perioperative Medicine, Biomedical and Molecular Sciences, Critical Care Medicine, and Family Medicine, among others.
12.) Schulich School of Medicine & Dentistry.
The Schulich School of Medicine & Dentistry is the combined medical school and dental school of the University of Western Ontario, one of 17 medical schools in Canada and one of six in Ontario. The medical school was founded in 1881 and the dental school was founded in 1964. The two schools merged in 1997.
The Faculty of Medicine at the University of Ottawa is a bilingual medical school in Ottawa, Ontario, Canada. Founded in 1945. It is located at a campus centered on Roger-Guindon Hall in the east end of Ottawa and is attached to the Ottawa Hospital's General Campus.
14.)  University of Saskatchewan (College of Medicine)
The College of Medicine of the University of Saskatchewan is the university's medical school. The school is located in Saskatoon. It is the only medical school in the Canadian province of Saskatchewan. One of the first faculties that began in the University of Saskatchewan was the faculty of medicine. There were also the law, arts, and divinity faculties. The school armed with a vision to improve the health and well-being of the people of Saskatchewan and the world.
15.) Laval University (Faculty of Medicine).
The Faculty of Medicine is one of four medical schools in Quebec. The faculty is part of the Laval University and is located in Ferdinand Vandry Pavillon, 1050 Avenue de la Médecine, Quebec City, Quebec G1V 0A6, Canada. Laval University – Faculty of Medicine has currently span one hundred and fifty years of medicine in Quebec City.
---
Tips: Medical course in Canada is a 3 to a 5-years program, depending on Universities and the background of each student. For a 5 years medical study program in Canada, the first year is a preparatory year and designed for those students without a bachelor's degree in the appropriate scientific field.
---
16.) University of Montreal (Faculty of Medicine).
The Faculty of Medicine is a pioneering institution dedicated to education and research based on active participation in the advancement of knowledge and the development of skills to improve health care. With its 170 years of history, it has literally accompanied the development of modern Québec. It has 15 departments, two schools, and more than 700 professors (excluding clinical professors), serving more than 6000 students.
17.) The University of Sherbrooke (Faculty of Medicine and Health Sciences).
Located in Southern Québec – Canada, the University of Sherbrooke is renowned for her excellent service and plural specializations. Integrating from its inception a faculty of medicine and a university hospital in one place, it now offers more than 100 study programs in Sherbrooke, Longueuil, Saguenay and Moncton, aligned with the needs of the communities where it operates. The FMSS hosts more than 140 researchers whose impact of work has increased the number of graduate students and research funding by 25% since 2010.
18.) Memorial University of Newfoundland (Faculty of Medicine).
This university offers several degrees at all higher education levels. Furthermore, it has numerous online courses, allowing greater flexibility for the students. Campuses are in different parts of the country, with one located overseas, in the United Kingdom.
This is the only higher education institution located in Newfoundland and Labrador. 18,000 students comprise the student body with over 100 countries represented by international students.
19.) Washington University (School of Medicine).
The Washington University School of Medicine is the official medical school that is connected to the Washington University in St. Louis. The school was established in 1891 and is based in the city of St. Louis, Missouri. It has wide acclaim for its wide range of courses and programs, despite the fact that it is a school of medicine.
In addition to the standard Doctor of Medicine/MD program, the university offers MD/joint programs with other fields as well. MD/Ph.D. training programs are also offered for the students. It is also one of the only universities in the country to offer specific programs in Audiology and Speech Therapy, as well as the unique Doctor of Audiology (Au.D) program. As of 2019, the university is home to around 1400 students.
20.) Free University of Berlin (Faculty of Medicine).
The Free University of Berlin is a prestigious research university that is located in Berlin, the capital of Germany. Interestingly, the university has a distinguished reputation, particularly for the fields of humanities, social and natural sciences. It has been further classified among the top 11 universities in Germany that fall under the German Universities Excellence Initiative.
Currently, the university has a student population of over 32,000 students. The university was first established in 1948. However, when considering the academic extension of medicine, the school was only recently founded in 2003. This was via a merger between the Free University and the Medical Faculty of Humboldt University together with a joint corporation known as Charité.
We hope this list has proven to be helpful in your study abroad journey. Do not forget to place your comments, suggestions, in the comment section.
Note to International Prospective Medical Students:  Please keep in mind that not all faculties of medicine accept applications from foreign students. Conversely, some faculties of medicine have contracts with foreign governments or institutions to accept applications for "supernumerary" positions.
The conditions of admission may require that the faculty of medicine will be compensated for the entire cost of medical education, the student will not apply for post-MD (residency) training in Canada and these graduates will return to their countries of origin to practice medicine.
You May Also Like: Study Medicine in Australia, MBBS Requirements – Free Tuition Opportunities